Seanad Éireann Election 2016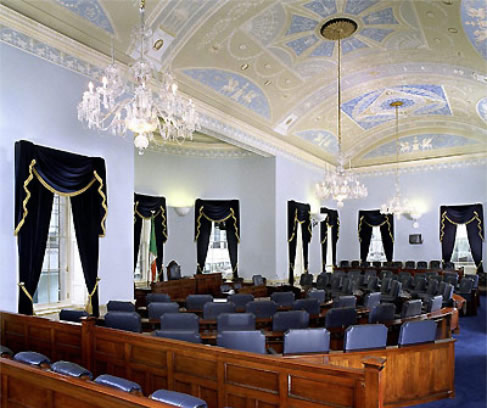 The details of the forthcoming elections to Seanad Éireann have now been confirmed. Three members of Seanad Éireann will be elected in the NUI constituency.
The last day for receipt of nominations in the NUI constituency is 3 March
2016. Further information for prospective candidates is available here:
The NUI Electoral Register published on 1 June 2015 will be used in this election.
Voting papers will be posted on 21 March 2016 to all registered electors to the addresses recorded on the register.
If you have changed address and would like to update your details, please let us know by downloading and returning a completed Graduate Record Update form.
Matriculation Regulations
NUI Awards 2016
Universities and Colleges

Member Institutions of the National University of Ireland
Seanad Éireann Register

2016 Revision