Leading Universities in the Twenty-First Century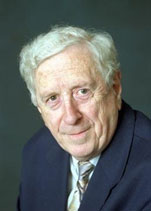 As Chancellor of the National University of Ireland, I am pleased to announce details of our centennial conference Leading Universities in the Twenty-First Century. Effective leadership is critical to the success of universities and our decision to choose leadership as the theme of our conference springs from a desire to achieve a deeper understanding of the determinants of effective university leadership.
Our secondary focus is on the university in its external context. In the knowledge society, universities are called on as never before to exercise leadership in promoting social, cultural, economic and technological growth and transformation.
During this conference, we will therefore explore the various dimensions of university leadership, including academic leadership, leadership of research and governance. We will also analyse what makes a higher education institution a leading university in the twenty-first century and consider the impact of university rankings and league tables.
This conference will be important for university leaders and potential leaders, for policy makers and for all who are concerned with the influence of universities today.
The Charter of the National University of Ireland was granted on 2 December 1908. I look forward to welcoming you to Dublin for the celebration of the centenary of the University and for a stimulating exploration of ideas in Dublin Castle.
Dr Garret FitzGerald
Chancellor