NUI Dr Mary L Thornton Scholarship in Education
This is an annual Scholarship in Education, funded by a bequest from the late Dr Mary L Thornton. Open to NUI graduates, the Scholarship is intended to encourage postgraduate research within NUI in the field of education. NUI would wish, through the Scholarship, to encourage research related to Irish higher education and accordingly, preference will be given to applications in this area. However, applications will be accepted in relation to projects in any area of educational research.

Closing date for entries is Friday 31 March 2017.


Download Application form & other relevant documentation

Application Form and Regulations: Confidential Reference Form : FAQs:
Please download the pdf to your computer (right click and save) and complete the form using Adobe Reader as not all internet browsers support on screen completion of pdf documents
Fulbright-NUI Visiting Researcher Award 2017-2018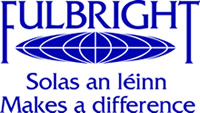 The Fulbright Commission and the National University of Ireland are pleased to offer a unique opportunity to a prospective PhD candidate or a candidate registered on a doctoral programme with an honours bachelor or master's degree from an NUI Constituent University or other NUI member institution to complete postgraduate research or study in the United States. Awards will be for a minimum of four months and a maximum of 12 months.
Further details available at http://www.fulbright.ie/fulbright-irish-student-awards
All applications must be made directly to the Fulbright Commission.
In 2016, the NUI, with the Fulbright Commission, awarded grants to the following doctoral candidates in the Sciences:
In 2016, the NUI, with the Fulbright Commission, awarded grants to the following doctoral candidates in the Sciences:
Fulbright-NUI Awardees 2016-2017
Ms Rita Melia is a Doctoral Researcher at UNESCO Child & Family Research Centre, NUI Galway, an early childhood specialist with Early Childhood Ireland, and an Irish Research Council Scholar. As a Fulbright-NUI Student Awardee at Project Zero in the Harvard Graduate School of Education Boston, Rita will explore the preschool educators image of the child as a learner.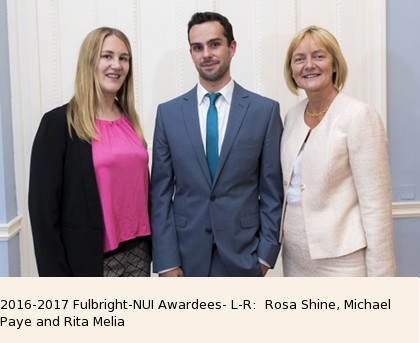 Mr Michael Paye is a PhD candidate in the School of English, Drama and Film at UCD, working on the literary depiction of fishery collapse and oil boom. As a Fulbright-NUI Student Awardee to Princeton University, Michael will complete a study of the correlation between fishery collapse and oil pollution in the literatures of Nigeria and Newfoundland in order to reveal the particular aesthetics and forms through which environmental crisis is coded across the Atlantic fish and oil frontier..
Ms Rosa Shine graduated from NUI Galway in 2014 with a degree in Biomedical Engineering. She is currently a PhD candidate in the Biomechanics Research Centre, NUI Galway. As a Fulbright-NUI Student Awardee she will be performing advanced experimental testing on bioresorbable polymeric stents at the Massachusetts Institute of Technology.


Other NUI Research Scholarships not on offer in 2017 include:
NUI E J Phelan Fellowship in International Law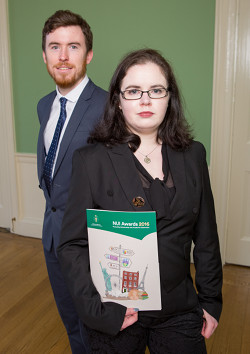 This Fellowship, funded by a special bequest from the late Mr and Mrs Edward J Phelan was first awarded in 2002, and is normally offered in alternate years. The Fellowship is intended to encourage and support a doctoral candidate of proven academic excellence at an advanced stage of their studies towards a doctoral degree in any area of International Law, in a constituent university of NUI. It is expected that the research undertaken will result in a substantial contribution to knowledge worthy of publication.




Download Application form & other relevant documentation

Application Form & Regulations: Confidential Reference Form:
Please download the pdf to your computer (right click and save) and complete the form using Adobe Reader as not all internet browsers support on screen completion of pdf documents