New publication available:
Foreign language learning and Ireland's 'Languages Connect' strategy: reflections following a symposium on perspectives for higher education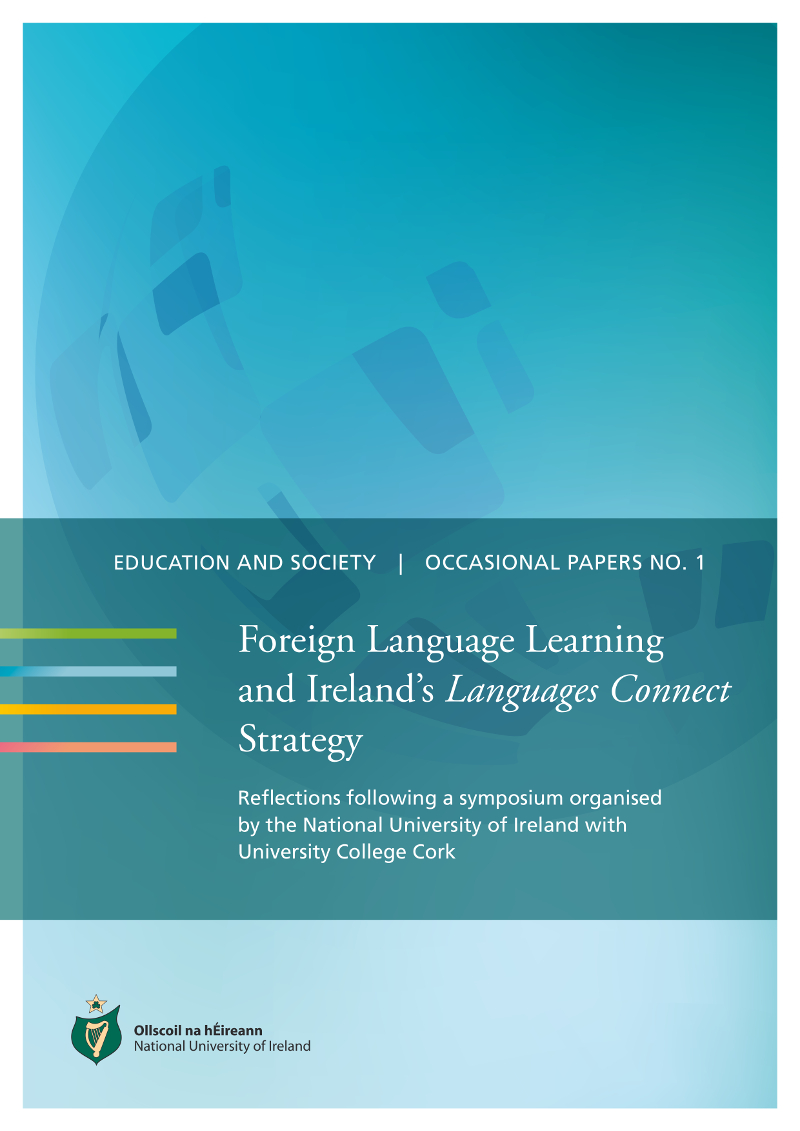 In this publication, a range of contributors from Higher Education provide responses to and perspectives on the challenges posed by Languages Connect: Ireland's Strategy for Foreign Languages in Education 2017-2026.
This publication follows a one-day NUI symposium organised in collaboration with the School of Languages, Literatures and Cultures at University College Cork (UCC) on 27th November 2018.
Contributors include Dr Attracta Halpin, Registrar, NUI; Dr Jenny Bruen, Dublin City University, DCU; Professor Michael Brophy, UCD; Dr Martin Howard, UCC and Professor Leigh Oakes, Queen Mary College, London; Dr Clive Earls, MU; Dr Éamon Ó'Cófaigh, NUI Galway and Professor Mary Gallagher, UCD.
To request a hard copy, please email publications@nui.ie


Download


Foreign language learning and Ireland's 'Languages Connect' strategy: reflections following a symposium on perspectives for higher education
(2.8MB)