07.11.2023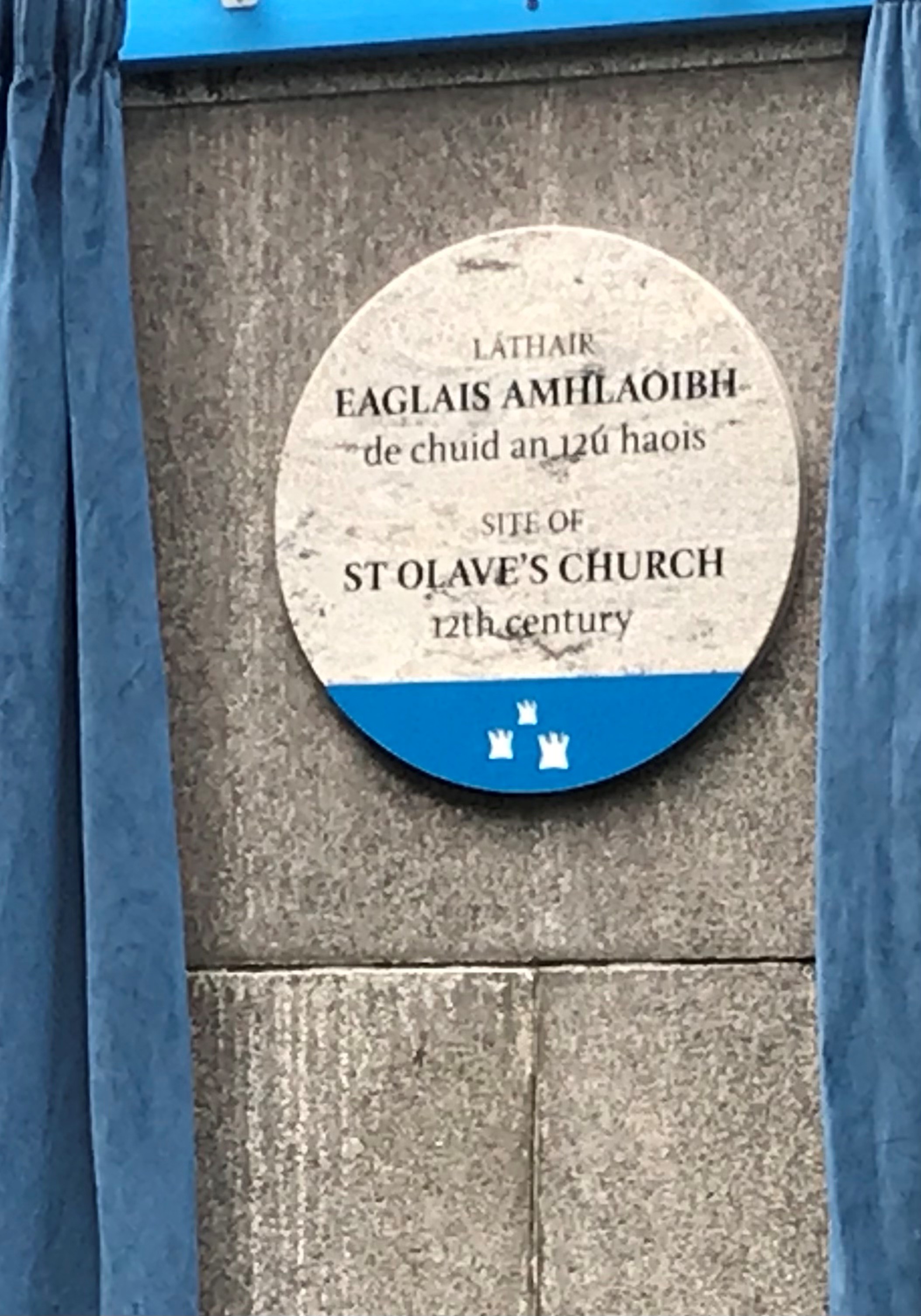 Click to enlarge image
The National University of Ireland, Dublin City Council, and the Royal Embassy of Norway in Ireland, in association with Christ Church Cathedral and the Friends of Medieval Dublin, organised a viking-themed event as part of the Dublin Festival of History Programme 2023. In this the sixth year of this special collaboration, we hosted a seminar that explored the origins of the cult of St Olaf in Scandinavia and how it spread over seas to Ireland and other colonies in the medieval period.
St Olaf: An International Norwegian Saint
The seminar took place in the Henry Roe Room, Christ Church Cathedral, Dublin 8, from 10.15 am to 3.30 pm on Friday 13 October 2023.
In September 2022, Dublin City Council erected a commemorative plaque to mark the site of the medieval church of St Olave at Fishamble Street, Dublin. Olaf II Haraldsson, also called Saint Olaf of Norway, was born c.995 AD and died July 29, 1030. After his death, his cult spread rapidly to Scandinavian colonies overseas, including Dublin, Waterford, York, and Novgorod.
Sign post to St Olave's Church
Click to enlarge image
St Olave's Church, Dublin is not documented until the late twelfth century, however, it was founded sometime in the mid-eleventh century.
In this seminar, a panel of national and international speakers discussed the origins of the cult of the saint in Norway and how it spread overseas. Thus, placing the church of St Olave in context.
Speakers included Fiona Baldwin, Ann Buckley, Howard Clarke, Else Berit Eikeland, Stuart Kinsella, Steffen Hope, and Anna Petersén.
More details can be found in our event poster.
The Dublin Festival of History (DFOH) took place from 25 September to 15 October
Dublin Festival of History programme
Tweet
« Previous