19.05.2023

On Wednesday, 17 May 2023, the UCC community gathered to celebrate their National University of Ireland (NUI) Awards 2022 recipients. NUI held an online ceremony in January 2023 but was delighted to visit UCC for a local, in-person celebration. UCC President, Professor John O'Halloran welcomed awardees, colleagues, family and friends to the celebration.

"UCC is proud to have so many members of the
university community recognised by NUI each year".

Professor John O'Halloran
University College Cork
Among the UCC recipients of NUI Awards in 2022
Dr Niamh O'Mahoney (NUI Dr Garret FitzGerald Post-Doctoral Fellow in Higher Education Studies)

Dr Lucas Olmedo (Government of Ireland-NUI Post-Doctoral Fellow in Rural Development)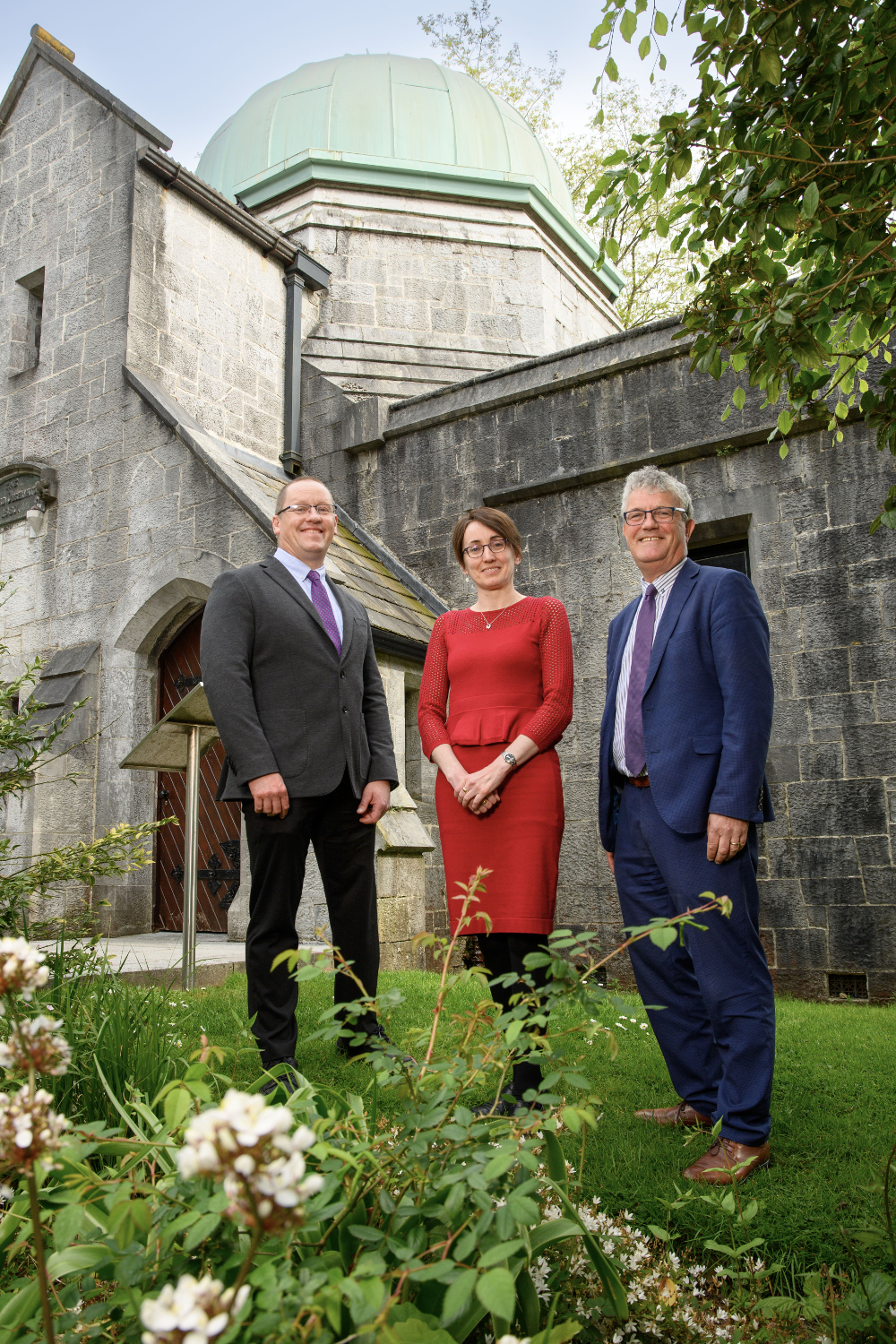 (left to right): Dr Patrick O'Leary (NUI Registrar), Dr Máirín MacCarron (UCC) and Professor John O'Halloran (UCC President).
Three NUI Travelling Doctoral Studentships in the Humanities were awarded to doctoral students in UCC:
Orla Keating (History)
Lauren Brown (Archaeology)
Ellen O'Sullivan (Sociology)
An NUI Travelling Doctoral Studentship in Psychoneuroendicronology was awarded to;
Jenna O'Shea
the NUI Denis Phelan Scholarship was also awarded to UCC doctoral student;
Ciara Judge
In 2022, seven early career academics in UCC were awarded NUI grants to support the organisation of conferences, seminars and workshops:
Dr Guido Bartolini
Dr Peter Deeney
Dr Meghan Van Portfliet
Ms Lara Linares
Dr Sarah Robinson
Dr Conor Cashman
Dr Matt York
The event closed with a lecture from the 2021 NUI Irish Historical Research Prize (IHRP) recipient, Dr Máirín MacCarron based on the prize-winning publication, Bede and Time: Computus, Theology and History in the Early Medieval World (Routledge, 2019).
Introducing the lecture, NUI Registrar Dr Patrick O'Leary noted that the IHRP was first awarded in 1922 and continues to be one of the most prestigious awards on offer to historians in Ireland. The award now enters into its second century with Dr MacCarron's book.
Dr MacCarron has received a number of awards and research grants to pursue her research. She was appointed as a Lecturer in Digital Humanities in UCC in 2019.
Her current research project, 'Time for Women? Gender, Chronology and Historiography before AD 900 (GENCHRON)' is funded by the Leverhulme Trust. The project's overarching aim is to integrate gender into a re-evaluation of time and chronology in medieval sources and modern historiography.
NUI Registrar, Dr Patrick O'Leary congratulated all the UCC recipients of NUI awards, Dr MacCarron, in particular.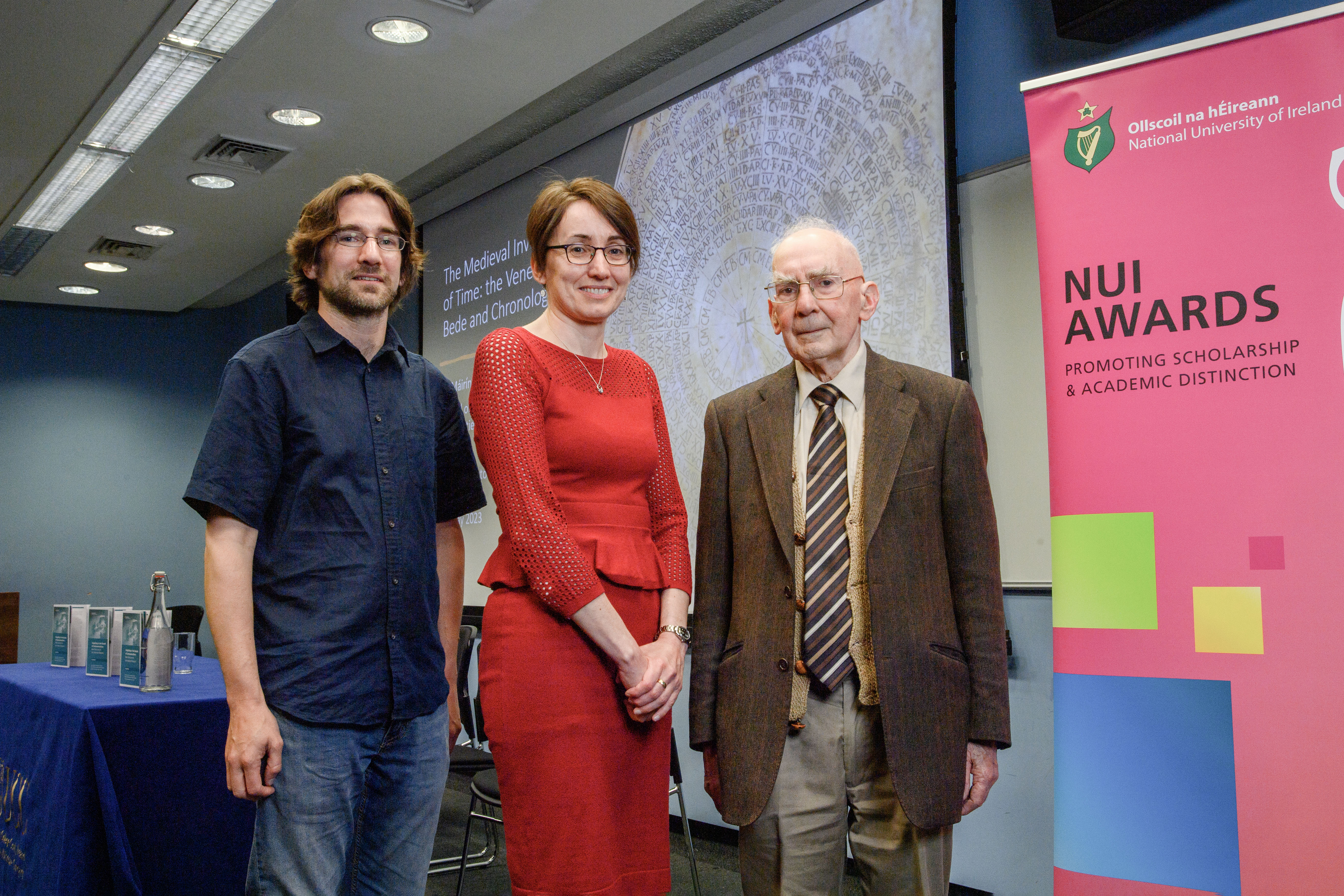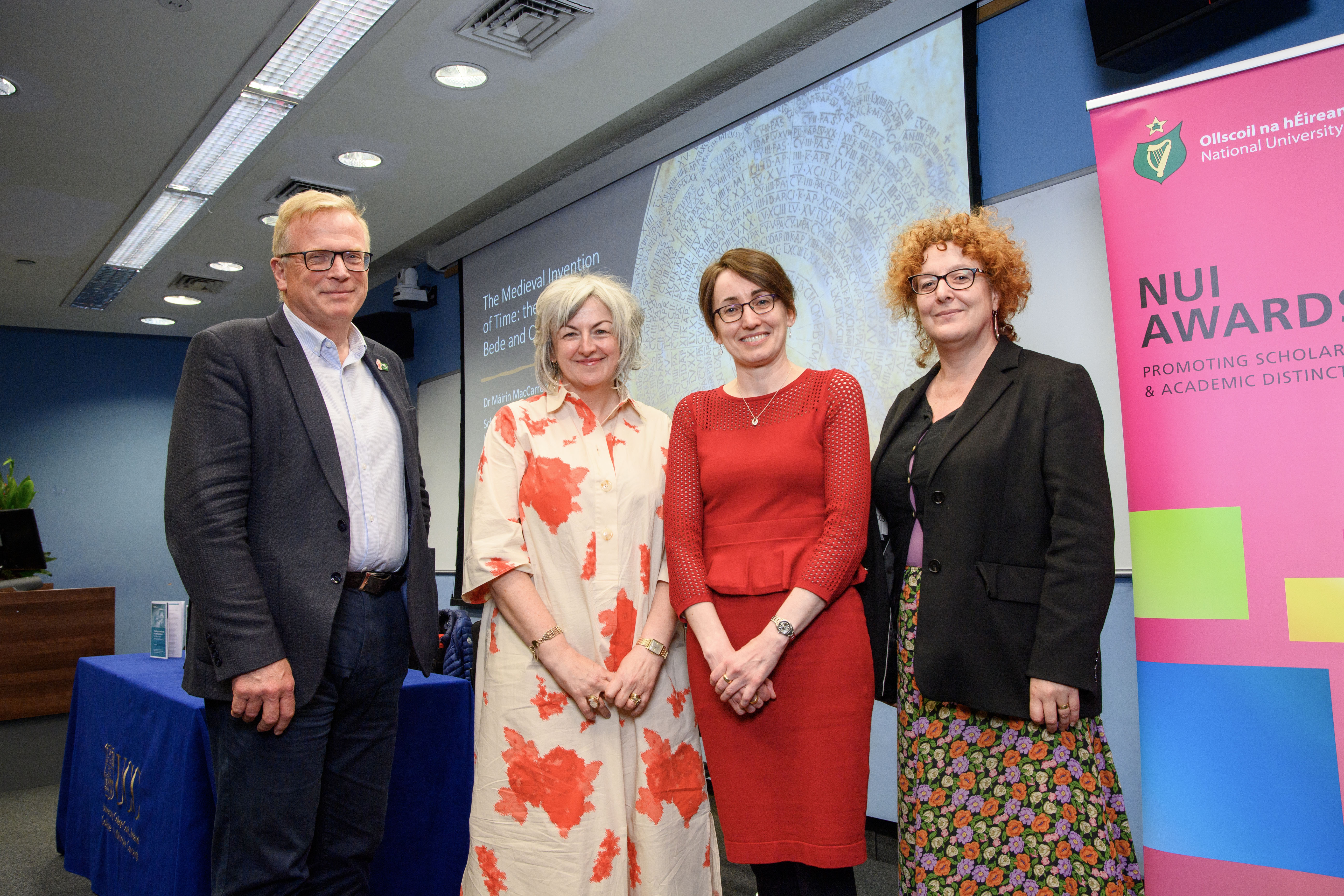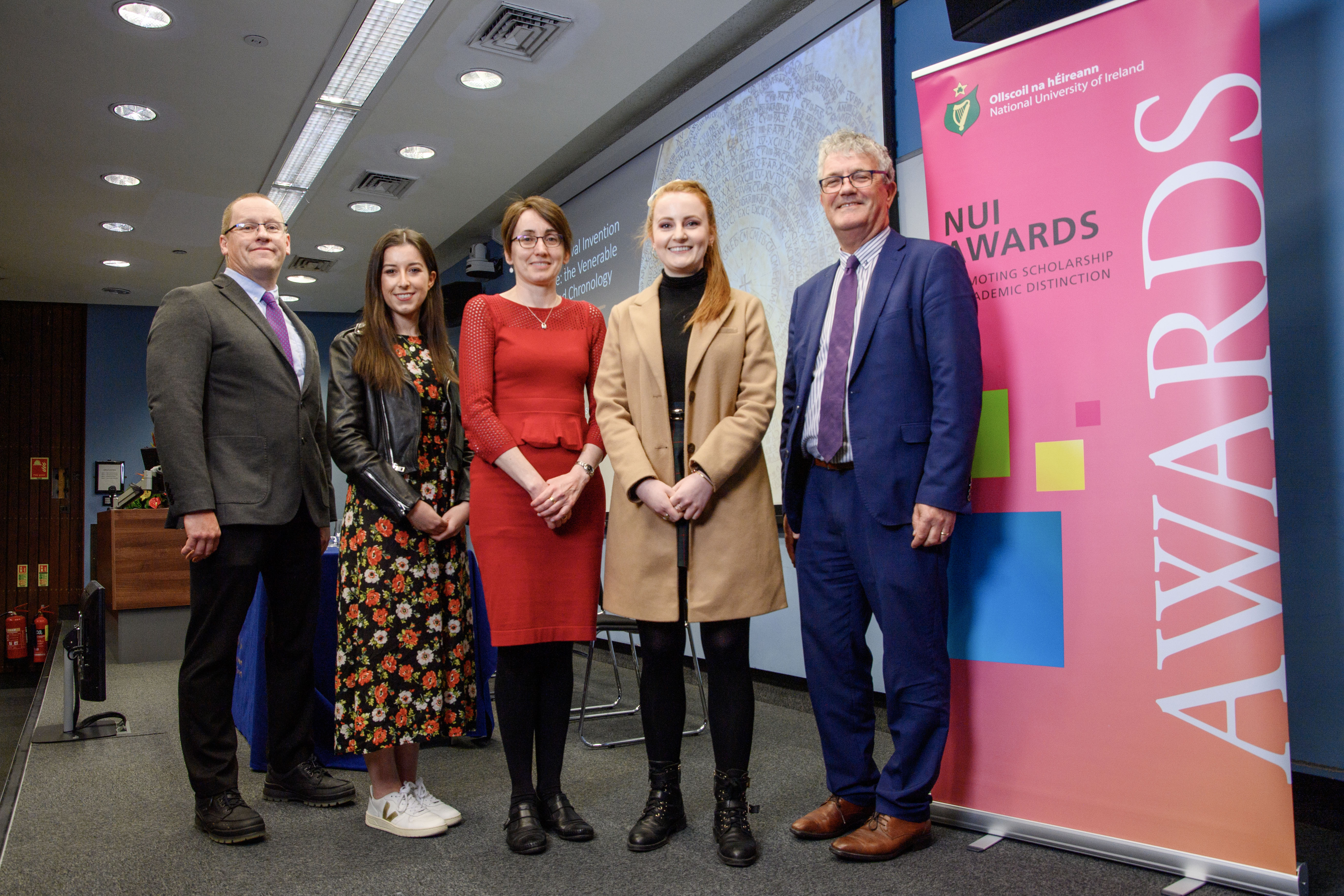 Further information from:
« Previous