08.03.2022
In this centenary year of the founding of Seanad Éireann we at NUI celebrate the women who have been elected by NUI over the last 100 years.
Ada English NUI TD 1921-1922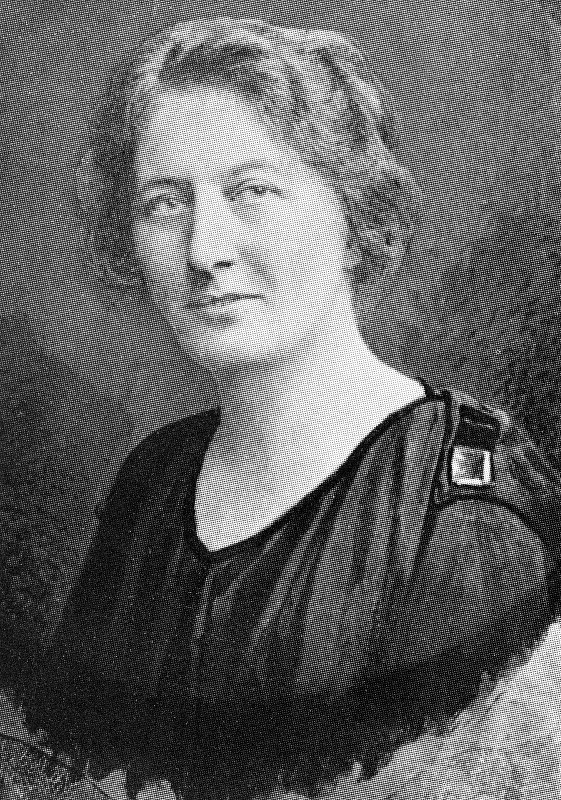 Ada English (Wikipedia)
Adeline English was educated at the Loreto Convent in Mullingar and graduated from the Royal University of Ireland (she attended Queen's College Galway) in 1903. For a short period, she had an appointment at a London hospital before, in 1904, taking the position of assistant Resident Medical Superintendent (RMS) at the Lunatic Asylum (now St. Brigid's Hospital), in Ballinasloe, and also worked part-time in Castlerea Mental Hospital. She developed occupational therapy to a high degree. In October 1914, she was appointed to a lecturership in mental disease in University College Galway, a position she retained until February 1943.
She was Medical Officer for the Irish Volunteers from its inception and worked at Athenry during the 1916 Rising. She was also a prominent member of Cumann na mBan. She was arrested in 1920 by Crown forces, spending six months in Galway Prison.
In May 1921, she was elected unopposed to the Second Dáil for the NUI constituency as a Sinn Féin representative
Prof. Helena Concannon NUI TD 1933-1937,
NUI Seanad Éireann member 1938-1952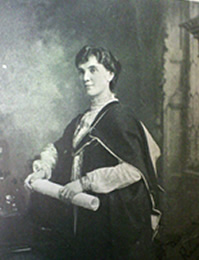 Prof. Helena Concannon (Wikipedia)
Born in Maghera, she attended secondary school in Dublin in Loreto North Great Georges Street and Loreto Stephen's Green. In 1900, Concannon graduated Bachelor of Arts with first class honours and went on to study Master of Arts in 1902 at the Royal University of Ireland. She was Professor of History at University College Galway
Many of her writings were on the subject of Irish women, including Canon Sheehan's Woman Characters (1910), Women of Ninety Eight (1919), Daughters of Banba (1922), The Poor Clares in Ireland (1929), and Irish nuns in penal days (1931).
She was first elected to Dáil Éireann as a Fianna Fáil Teachta Dála (TD) at the 1933 general election for the National University of Ireland constituency. Though, she was a TD in the Dáil as a University representative, she voted to annexe University representation in the Dáil, in following with her party's views. At the 1938 general election, she was elected to Seanad Éireann for the National University of Ireland constituency. She was re-elected at each successive election and served in the Seanad until her death in 1952.
Gemma Hussey Seanad Éireann member for NUI 1977-1982
Gemma Hussey was born in Bray, County Wicklow, in 1938. She was educated at Loreto College, Foxrock and at University College Dublin. She served as Minister for Social Welfare from 1986 to 1987, Minister for Labour from January 1987 to March 1987, Minister for Education from 1982 to 1986, Leader of Seanad Éireann and Leader of Fine Gael in the Seanad from 1981 to 1982 as NUI Senator. She served as a Teachta Dála (TD) for the Wicklow constituency from 1982 to 1989.
During her time as a Seanad Éireann member She sat as an Independent Senator for the first three years, before joining Fine Gael. She then served as Fine Gael Seanad Spokesperson on Women's Affairs from 1981 to 1982.
Alice-Mary Higgins Seanad Éireann member for NUI 2016-now
Alice-Mary Higgins as a Senator for the National University of Ireland since April 2016. She is an independent Senator. She is leader of the Civil Engagement group in the 25th Seanad. She was the campaigns and policy officer at the National Women's Council of Ireland, and a board member of the European Women's Lobby. Higgins studied English and philosophy at University College Dublin.
« Previous