08.03.2019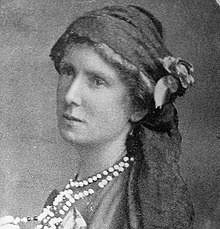 The Charter of the National University of Ireland, granted in 1908, provides that 'Women shall be eligible equally with men to be Members of the University or of any Authority of the University, and to hold any office or enjoy any of the advantages of the University'. NUI thus became the first university in Ireland to guarantee women 'the full academic and employment equality for which they had been campaigning for over forty years.' (Senia Paseta, 2008, p. 30)
Today on International Women's Day 2019, NUI remembers with pride all those courageous women whose efforts secured the rights of women in the university and whose later achievements vindicated their struggle. In particular, we would like to remember Agnes O'Farrelly, first woman Professor of Modern Irish in University College Dublin.
Agnes O'Farrelly (Úna Ní Fhaircheallaigh) was born on 24 June 1874 in Raffony House, Virginia, County Cavan, one of five daughters and three sons of Peter Dominic Farrelly and Ann Farrelly. She graduated from the Royal University of Ireland (BA 1899, MA 1900). In 1909, she was appointed lecturer in modern Irish at UCD and was appointed professor in 1932 after the retirement of Douglas Hyde.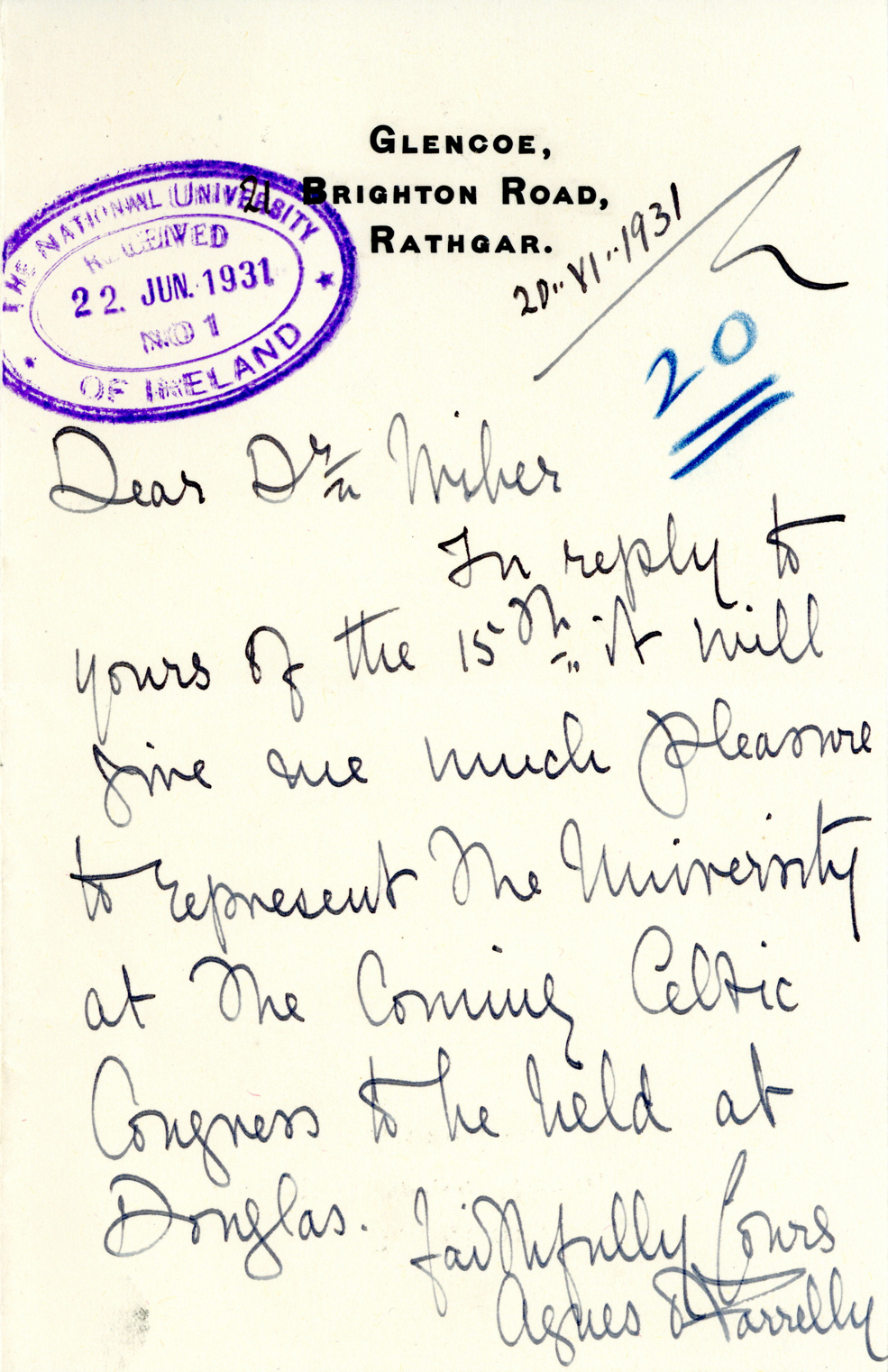 Click image to enlarge
She was an ardent campaigner for educational rights for women and in 1902, along with Mary Hayden (later to become Professor of Modern History, UCD), she founded the Irish Association of Women's Graduates and was later president of Irish Federation of University Women.
She was also involved in the early stages of Cumann na mBan presiding over their inaugural meeting in 1914. A member of the Gaelic League, she was a founding member of the Camogie Association and was later to become President of the organisation in 1934. She wrote novels and poetry in English and Irish.
In this letter, from the NUI Archives, she accepts an invitation to attend and represent the University at the Celtic Congress in Douglas, The Isle of Man.
Ríona Nic Congáil, Úna Ní Fhaircheallaigh agus an Fhís Útóipeach Ghaelach (2010)
Senia Pašeta, The National University of Ireland 1908-2008 Centenary Essays (Dublin: UCD Press, 2008)


International Women's Day 2019
campaign theme: #BalanceforBetter
« Previous