26.04.2018

Pied Beauty

Glory be to God for dappled things —
For skies of couple-colour as a brinded cow;
For rose-moles all in stipple upon trout that swim;
Fresh-firecoal chestnut-falls; finches' wings;
Landscape plotted and pieced — fold, fallow, and plough;
And áll trádes, their gear and tackle and trim.

All things counter, original, spare, strange;
Whatever is fickle, freckled (who knows how?)
With swift, slow; sweet, sour; adazzle, dim;
He fathers-forth whose beauty is past change:
Praise him.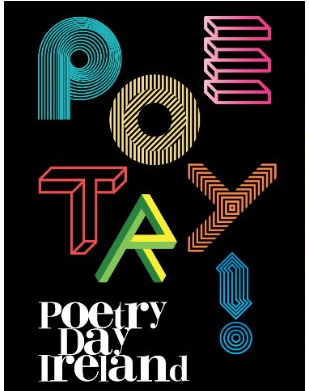 Professor Gerard Manley Hopkins, originally from Essex, England, was a student of classics at Balliol College, Oxford. After graduating he became a Jesuit priest and in 1884 he moved to Dublin where he became professor of Greek literature at University College Dublin. He is said to have written 28 poems while in Dublin including the 'Terrible Sonnets'. The annual Hopkins Festival is held each year in Co. Kildare in his honour. Professor Hopkins remained a professor at UCD's Newman House on St. Stephen's Green in Dublin until his death in 1889. He is buried in Glasnevin Cemetery in Dublin. His poetry received critical attention after his death, with his first collection of poetry published in 1918, almost 30 years later. He was later recognised as one of the leading Victorian poets.
Professor Hopkins' poetry often centred around themes of religion, nature or melancholy. In 1877, he wrote the poem featured here, 'Pied Beauty'. In it, he celebrates the beauty of nature and of what he sees as God's great creativity. The poem was published in 1918 as part of the collection Poems of Gerard Manley Hopkins.
Some notable Irish poets associated with the NUI universities and colleges include Paul Durcan (UCD and UCC), Brian Lynch (UCD), Nuala Ní Dhomhnaill (UCC), Biddy Jenkinson (UCC), Louis de Paor (NUIG), Mary O'Malley (NUIG) and Mary O'Donnell (Maynooth University). The NUI constituent universities, UCD, UCC, Maynooth University and NUI Galway offer a variety of undergraduate and postgraduate creative writing programmes which offer modules in poetry. Visit the Schools of English webpages at the links below for more information.
#PoetryDayIrl
School of English, UCC: https://www.ucc.ie/en/english/
UCD English, Drama and Film: http://www.ucd.ie/englishdramafilm/
Department of English, Maynooth University: https://www.maynoothuniversity.ie/english
English, School of Humanities, NUI Galway: http://www.nuigalway.ie/english/
« Previous