15.11.2012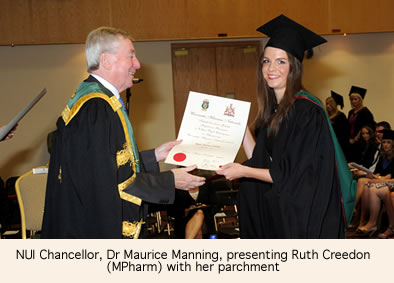 The Royal College of Surgeons in Ireland (RCSI) held 4 conferring ceremonies where 835 students in medicine, pharmacy, physiotherapy, nursing and a range of healthcare areas were conferred with NUI degrees and other qualifications.
This was the largest number of students to graduate from the College in one day. Among those conferred were the first graduates of a unique MSc programme in Organisational Change and Leadership Development accredited jointly by NUI, RCSI and Dublin City University.
These were the first graduates to emerge from the 3U Partnership between RCSI, NUI Maynooth and DCU. The programme is the result of an innovative partnership between Beaumont Hospital, DCU Business School and the RCSI Institute of Leadership and is the only bespoke hospital-based MSc programme in Ireland. The Chancellor, Dr Manning, commended those involved, stating that this new partnership demonstrated admirably the benefits of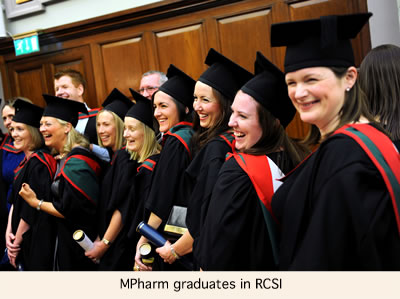 inter-university collaboration in terms of fostering the potential for world-class research. Dr Manning also made special mention of the continued growth in international collaboration in teaching and research as a second PhD graduate from the co-tutelle programme between NUI, RCSI and the University of Montpellier was also conferred.