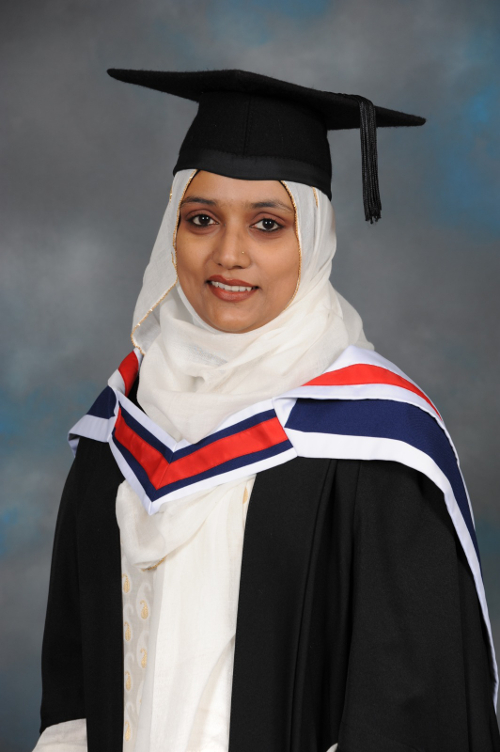 Tazila Ramputh
The NUI Dr Mary L Thornton Scholarship was awarded to Tazila Ramputh , who is conducting research at Maynooth University.
I have more than a decade of experience in the Education sector across various sectors. With a BSc (Hons) in Biology from the University of Mauritius and multilingual abilities (English, French, Arabic, Urdu, Hindi and Creole), I have had a distinguished professional career under various roles as Conservationist at the Mauritian Wildlife Foundation (MWF), Educator of Biology, Agriculture, Sciences, French, Numeracy and Statistics and International Business Communications while also having the privilege to occupy the position of Head of Biology Department at Secondary level. I earned my Masters in Higher Education from TU Dublin (previously DIT) in 2017.
In 2009, I co-founded Liffey College, a private educational institution in Dublin. Based on my experience, I fulfil the role of Quality Assurance Director where I oversee the QA and assist in academic affairs while liaising with accreditation bodies such as QQI. I am a qualified secondary school teacher recognised by the Irish Teaching Council, a qualified trainer (Train the Trainer), and I also hold certificates in many courses including Alliance Française, ECDL, Employment Law and Elementary Irish Language.
Currently in my third year, I am pursuing a Doctorate in Education with specialism in Curriculum Studies at Maynooth University. The intention was to raise the level of my experience and expertise through the exploration of transformative strategies that contribute towards advancing knowledge of pressing issues underpinning educational practice, policy and research. My research is titled "An Evaluation of the Influence of Accountability Regimes on the Curriculum Policy-Practice Nexus at Higher Education in Ireland". It involves understanding of the cause and effect relationship between intended curriculum policy and attained outcomes under the influence of contemporary accountability regimes. The dimension of curriculum policy enactment is conceptualised from a socio-political perspective, with analysis of implemented practice through the lens of Actor Network Theory (ANT), to interpret the case in terms of actors and processes at multi-levels (macro, meso, micro and nano) using various methods. I am being supervised by Dr Majella Dempsey with Dr Bernie Grummell as co-supervisor. I have always had an internal yearning for new challenges in ways that will enable me to serve others better, the reason for which I applied for the NUI Dr Mary L Thornton Scholarship in Education. I believe that the professional skills acquired throughout this journey will help me access better opportunities and career advancement.