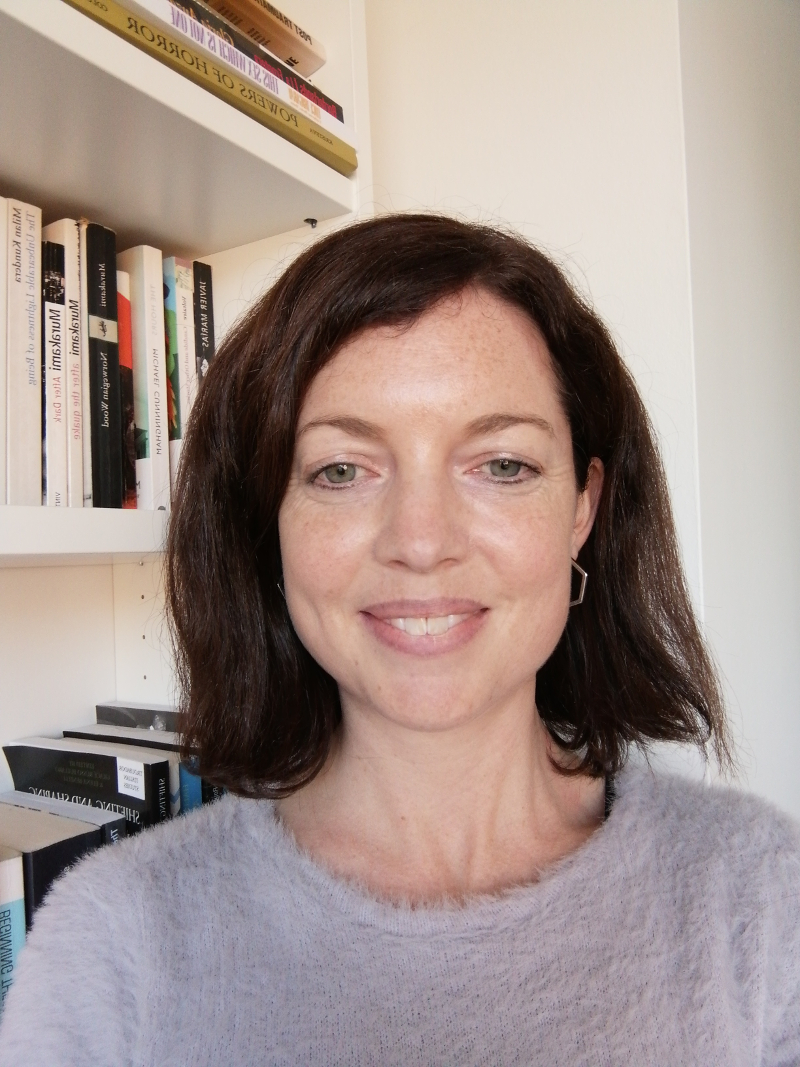 Noreen Kane
A Travelling Doctoral Studentship in Contemporary Italian Literature was awarded to Noreen Kane , a graduate of University College Dublin.
My name is Noreen Kane and I have a BA in Italian and English, and an MA in Italian, both from UCD, where I fell in love with the Italian language. I spent the past ten years working as an Italian language teacher, an English teacher and a yoga instructor in Ireland and Italy. I started my PhD project with the Italian Department in UCC in September 2021. I chose UCC for my PhD due to its expertise in contemporary Italian cultural studies. One of my supervisors, Dr Chiara Giuliani, is an expert in Italian postcolonial studies. My second supervisor, Dr Silvia Ross, is a specialist in contemporary feminist literature. The UCC Centre for Advanced Studies in Languages and Cultures (CASILAC) is also home to two research clusters which are extremely relevant for my research ('Violence, Conflict and Gender', and 'Memory, Commemoration, and the Uses of the Past').
My thesis is entitled 'Trauma and the Gendered Body: Postcolonial Italian Women's Writing'. It analyses eight literary texts by women writers with origins in Italy's former colonies, Ethiopia and Somalia, which challenge the cultural amnesia which often surrounds Italy's colonial past. I explore the texts through the lens of trauma theory, postcolonial theory, and intersectional feminism to demonstrate how the effects of colonialism have been transmitted through the generations on a corporeal level, on a national level and on a transnational level, manifesting in contemporary Italian society in the form of discriminatory citizenship laws and racist media portrayals. Drawing on phenomenology, my thesis will place a specific focus on the somatic transmission of intergenerational trauma to explore how the body can be a living archive of the past.
My research is funded by the Irish Research Council, and I am delighted to have been awarded an NUI Travelling Doctoral Studentship. This will enable me to make multiple study trips to the Archivio dell'Immigrazione (Immigration Archive) in Rome, the Biblioteca Nazionale Centrale (National Central Library) in Florence, and Libreria delle Donne (Women's Bookshop) in Milan.
I'm looking forward to sharing my research through conference papers and publications, as well as through an outreach programme that I am organising, which will offer a Transition Year module to secondary school students of Italian on the cultural production of second generation Italians, such as hip hop and Netflix series.